Dear Visitor,
Welcome to St. Saviour's Website.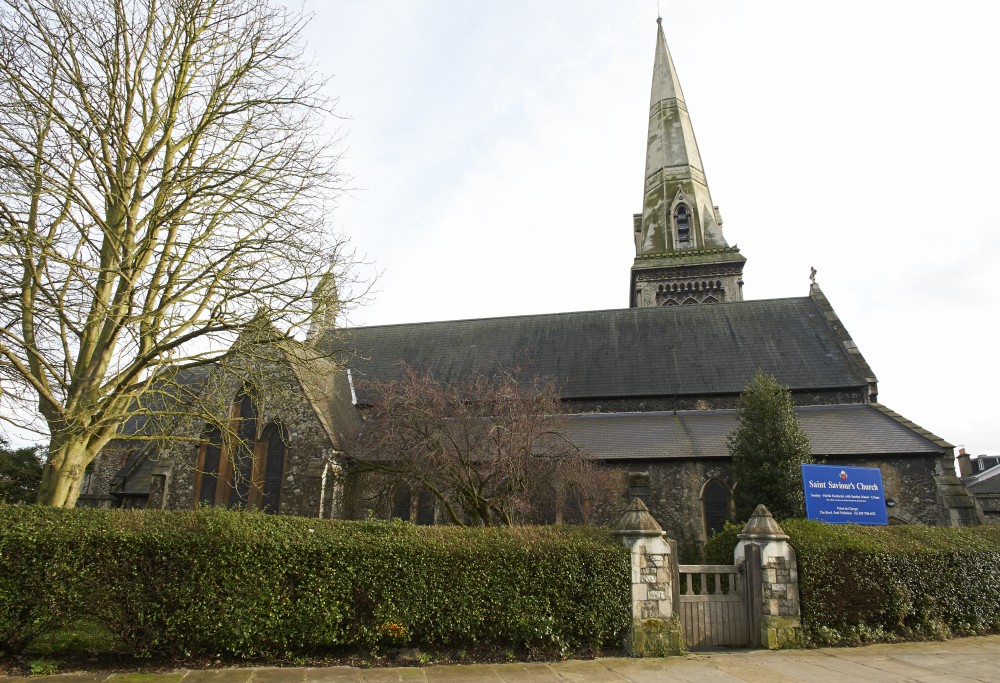 The Anglican Church of St Saviour is a Christian community which worships in a fine Victorian church building which lies in a tranquil setting very near to, but set back from, the bustle of Chalk Farm in London NW3. Our congregation for Sunday Parish Eucharist is not large, yet is a healthy mix of young and old, and provides Junior Church activity for young people between the age of 3 and 14.
The church is open mornings on Tuesdays, Thursdays and Fridays from 8am to 8.30am, on Saturdays from 9.15am to 11am, and on Wednesdays from 8am to 9.30am and 11.30am to 3.30pm We also have a mid-weekly daytime service of Holy Communion, which is followed by lunch together. On Wednesdays a Parent and Toddler Group meets in the church in the morning, and in term-time a Children's After-School club later in the afternoon. Each weekday except Monday there is some prayer and worship in the church, and we host a rich variety of concerts in St Saviour's fine acoustic. In our Octagon Hall, next door to the church, there are a range of regular users, in addition to a private 'Octagon' Day Nursery for pre-school children, and other occasional hirers. St Saviour's Church Buildings are also used on Sundays by 'Shoreline Calvary' - an American evangelical church.
School Admission. St Saviour's is a feeder school to St Paul's Church of England Primary School, NW3. Children are eligible for admission to a Church place at St Paul's if their families have attended worship regularly (i.e., once every two weeks) at St Saviour's over a period of 2 years prior to application, and providing there is not another C.E. Primary School geographically closer to their home.
St Saviour's Mission Statement:
"We are here:to share the Good News of the unconditional love of God for everyone, to reach out to the diverse community around our church, to deepen faith in God and Jesus Christ in all who come to us, and to grow together in faith"
Please take a look at what we offer on this website, and come and visit us at St Saviour's.
All best wishes,
Paul Nicholson